Gambit I & II - 7.04/7.05
As you may or may not have noticed, we don't do these episodes in any particular order. Sometimes we'll be particularly intrigued by a description on Netflix (or in the old days, surfthechannel), or sometimes someone will give us a hot tip. Our plan is still to do every episode, so if we haven't done your favorite yet, don't fret.
That said, we will take your suggestions under advisement if you holler at us. This double episode was suggested very passionately by Lisa (who, if her email is correct, is a cat lady), as well as Sarah on Twitter, and then by Deborah and Britt in person. It's popular.
Since today (January 8) is David Bowie's birthday, we thought this would be a good one to do. As Lisa puts it "Over the course of the two episodes there is archaeology, Romulans, pain inducing brain implants, and a ship full of bandits who all appear to be taking their fashion cues from David Bowie's various incarnations."
Then she pasted a picture of this guy: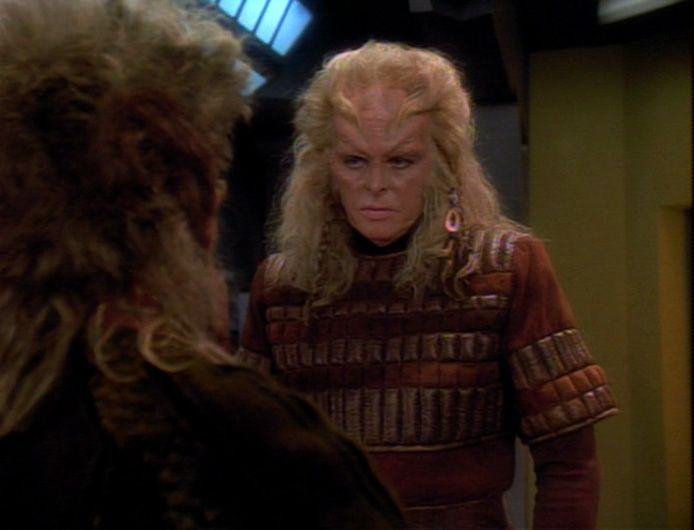 I mean…she ain't wrong.